Anseye Pou Ayiti envisions an education system in Haiti that affords all the country's citizens their human right to a high-quality education. APA works with Haitian communities to create a network of civic leaders and build an equitable education system based on shared history, values, and vision.
Our Mission
Anseye Pou Ayiti will raise education outcomes in underserved areas of Haiti by recruiting and training outstanding leaders for existing schools. Transformational teaching and leadership will equip all children with the knowledge, skills, and mindsets to achieve their full potential with equal opportunity, pursue lives of mutual prosperity, and contribute to a more enlightened 21st century world.
Click here for video to learn more about our mission from our team, leaders & students!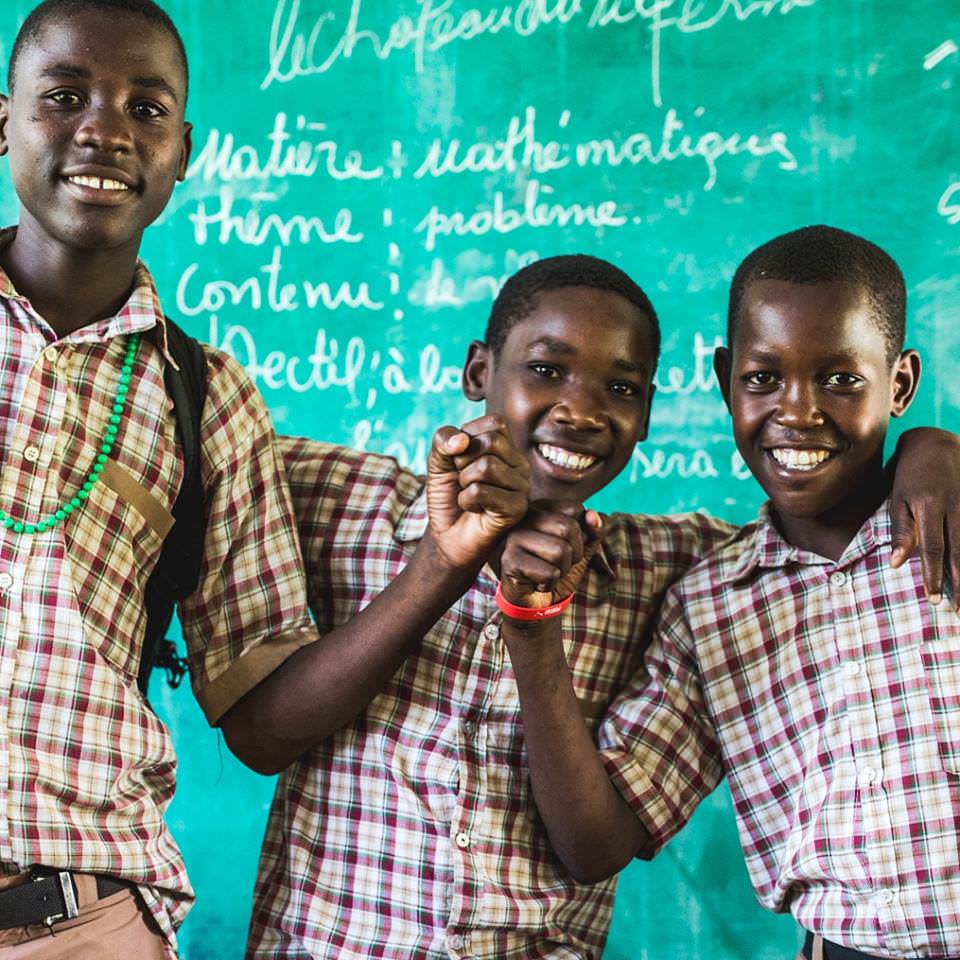 Core Program Components
• Recruitment: An annual recruitment & selection cycle for each of our 3 fellowship cohort programs. Teacher-leader cohort members participate in a 2-year program (while working full-time in a partner school classroom), and parent-leader and school leader cohort members participate in a 1-year program.
• Ongoing Leadership Development: Immersion program with all selected cohort members before school year start, followed by intensive fellowship of pedagogical training and leadership development modules (as well as individualized coaching support).
• Alumni Ambassador Leadership Support to deepen the community impact of our program graduates, as well as their leadership across Haitian society as advocates of education and civic reform.
Cohorts: Teacher Leaders, Parent Leaders, School Leaders
Cohort candidates – all Haitians recruited locally – believe in APA's mission and approach.
We recruit across Haiti, yet prioritizing candidates within our partner communities and with lived experience of education inequity.
Bold Innovation
• Modeling civic leadership by investing in community-led & grassroots change.
• Rooted in Haitian culture to respect and integrate the assets of what is unique to Haitian culture, community, and customs into programming.
• Partnerships prioritzed because do not operate in isolation. But rather with strategic public and private partnerships to ensure maximum impact of our model.
• Robust monitoring & evaluation to identify what matters most for student success, both academically and as proud citizens.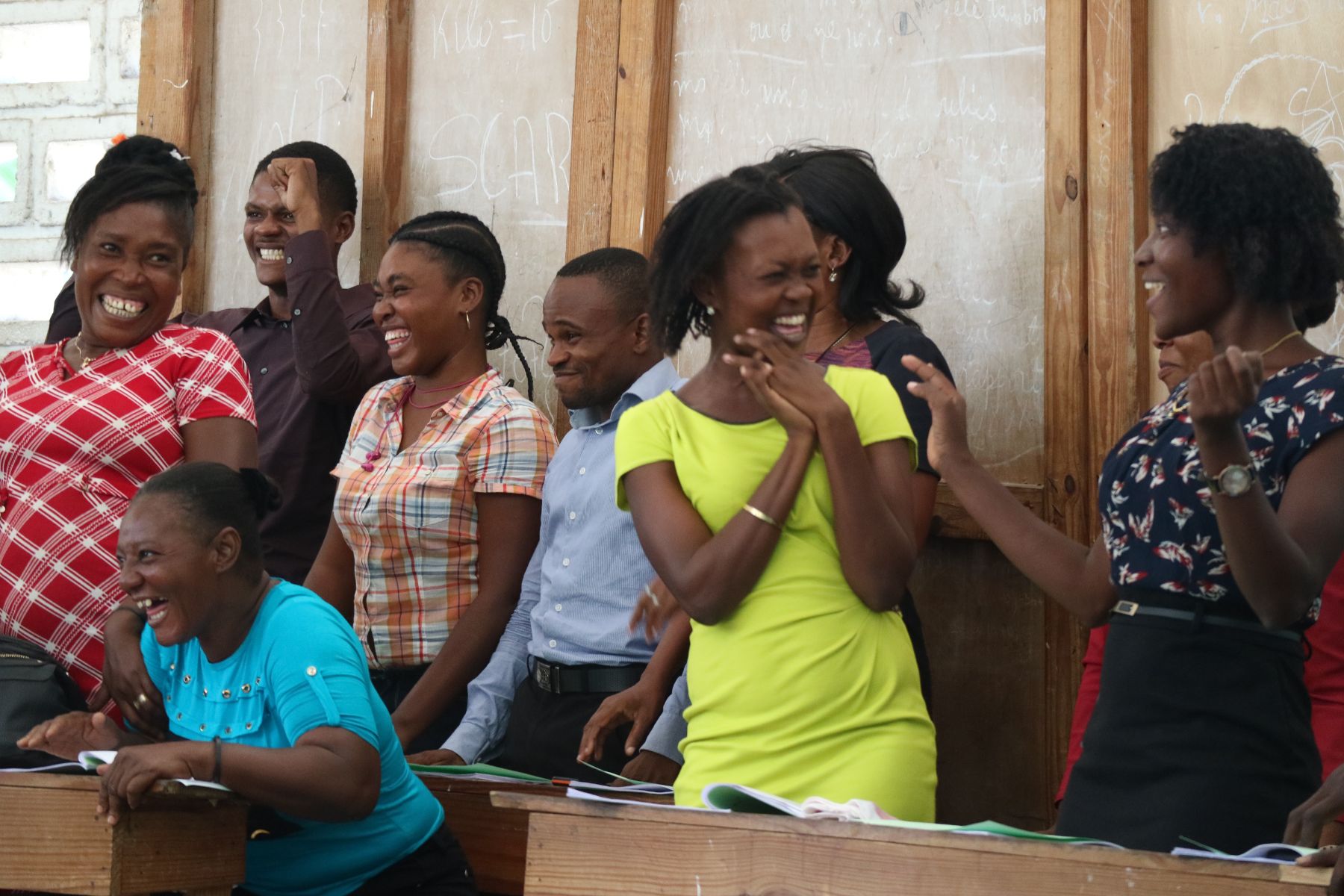 Impact
We are shifting cultural and leadership paradigms. We are transforming education outcomes so enrolling in primary school without completion is no longer the norm for children in underserved communities. Anseye Pou Ayiti is much more than a fellowship program. Our movement for educational justice is investing in top Haitian talent for the long haul, so APA alumni ambassadors fill a critical gap in local capacity. Our reach has expanded, yet APA remains deeply committed to the grassroots origin of our movement to make education equity the next cultural revolution in Haiti.
Anseye Pou Ayiti will contribute to changing the way the world sees Haiti – from rescue myths to radical hope, from outside in to inside out, from brain drain to education equity as a lever of social change. There is more to come and the time is now. Thank you all for standing in solidarity with us. As stated by Haiti's national motto: L'union fait la force!